#7 – His Name is Tarzan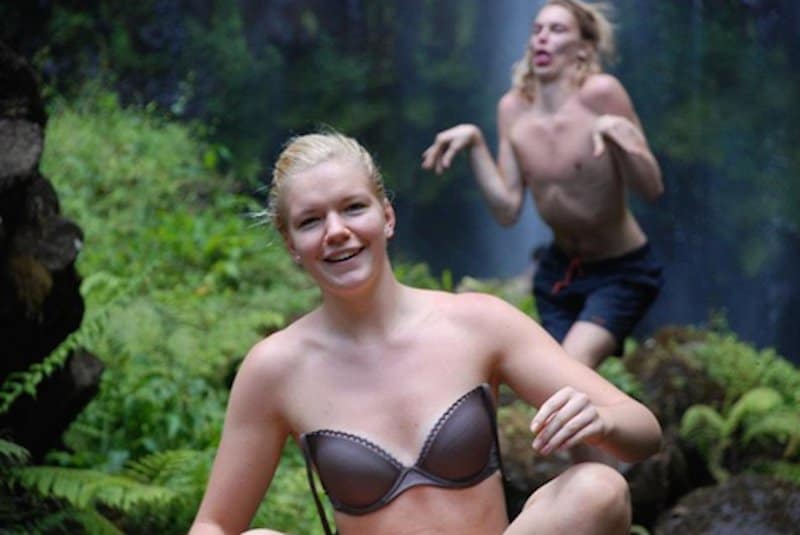 This girl was paying a visit to one Asian jungle with her friends. Then she asked one of her friends to snap a picture of her. However, one of the girl's friends overheard that she wanted a picture taken of her taken, so he decided to photobomb her.
Check it out, this dude did a crazy photobomb. He posed like a dinosaur or an attacking zombie or is it Tarzan behind the girl? Maybe this guy is actually Tarzan because he looks like him and he even has long hair like Tarzan!