#14 – I'm Cuter Than This Dog!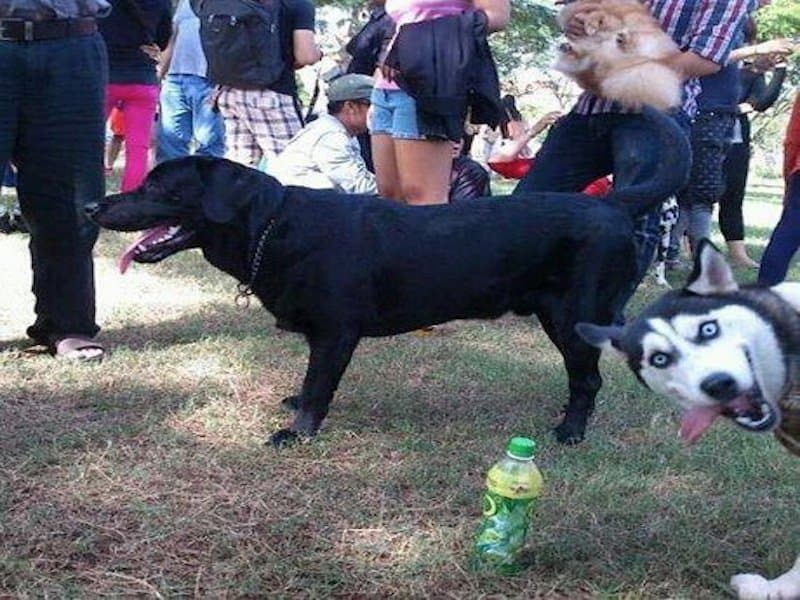 So, this crazy and funny pic was taken at a dog fair somewhere in the United States. Apparently, this black dog was preparing to do the dog show walking for the purpose of the event. At that time the owner decided to take a quick snap photo of him.
However, a big jealous husky dog saw the black dog being photoed at the fair and decided he must embarrass the black dog before the fair ends. And know what? He succeeded in his playful plans and embarrassed the dog with this crazy photobomb!