#15 – Mommy, What u Doin'?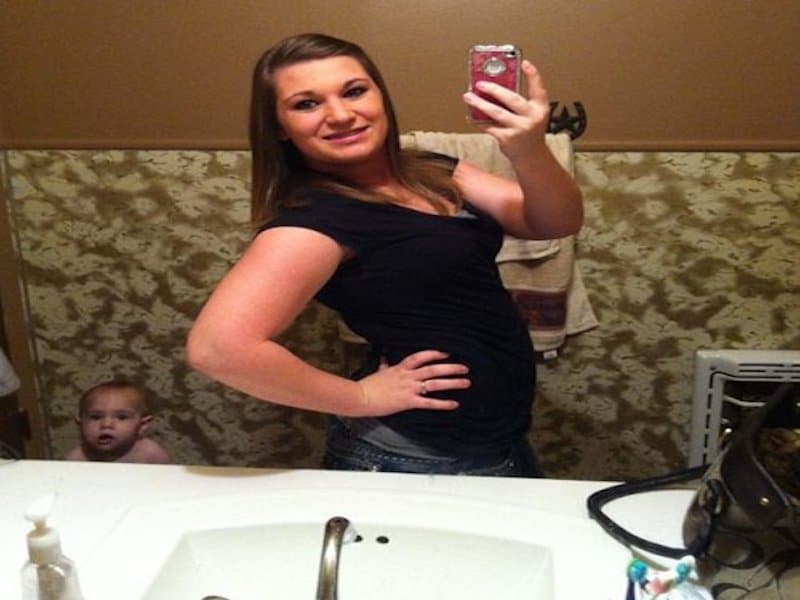 Becoming a mother is probably the best thing that can happen to a woman. However, some mommies become tired of taking care of the baby so they decide to take selfies.
Some new mommies even go to the bathroom and take mirror selfies in sexy poses for their husband (or lover), just like this mom is doing. However, it seems that her son doesn't allow her to take mirror selfies so he decided to photobomb her.